Louisiana Native Guards artillery practice, Port Hudson
Black-and-white reproduction of a photograph depicting a Lousiana Native Guards at artillery practice outside Port Hudson during Civil War, c.1863.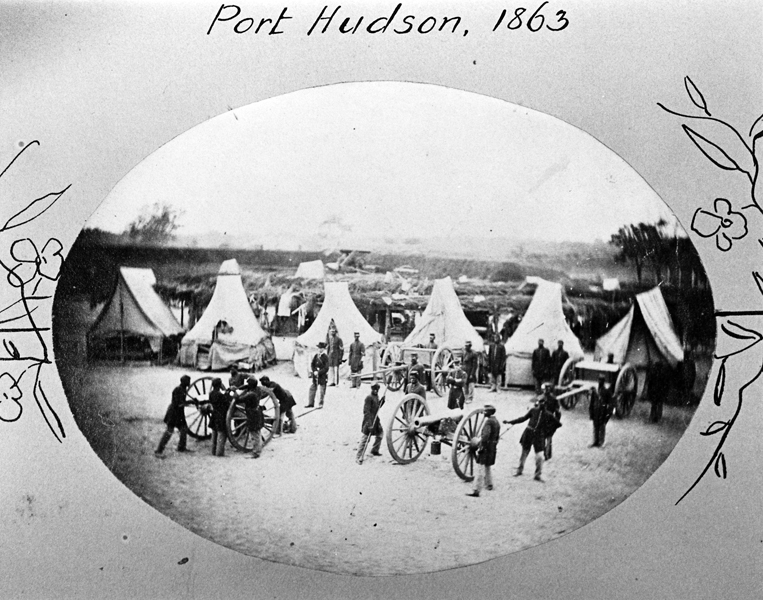 Additional Data
Courtesy of
State Library of Louisiana
Collection
Louisiana Historical Photographs of the State Library
Date
1863
Copyright
Copyrighted
Disclaimer
The Louisiana Endowment has included this work in 64parishes.org for the purposes of criticism, comment, teaching, scholarship, educational research, all other nonprofit educational usages under Section 107 of the U.S. Copyright Act.

Physical rights are retained by the State Library of Louisiana. Copyright is retained in accordance with U. S. copyright laws.