Peter Bocage
Famed jazz photographer Ralston Crawford made this photograph of Peter Bocage with his violin during a recording session for Riverside Records at the Jeunes Amis Hall in New Orleans in 1961. The versatile Bocage played cornet, violin, trombone, and other instruments.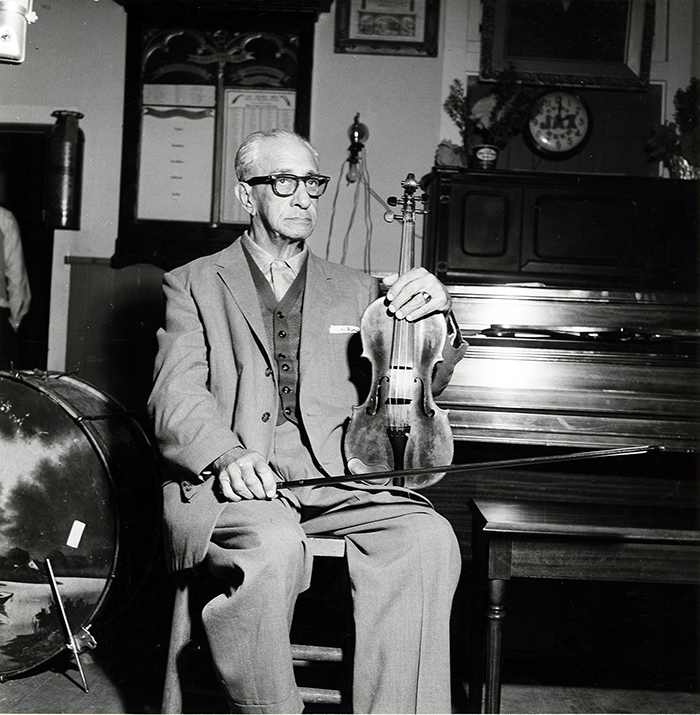 Additional Data
Courtesy of
Tulane University, William Ransom Hogan Archive of New Orleans Jazz
Collection
Ralston Crawford Collection of Jazz Photography
Date
1961
Copyright
Copyrighted
Disclaimer
The Louisiana Endowment has included this work in 64parishes.org for the purposes of criticism, comment, teaching, scholarship, educational research, all other nonprofit educational usages under Section 107 of the U.S. Copyright Act.

Courtesy of the Hogan Jazz Archive at Tulane University, Ralston Crawford Collection of Jazz Photography. All rights reserved.