Birdman
Bryan "Baby" Williams, more widely known by the stage name Birdman, is a Grammy-nominated rapper, record-label executive and co-founder of the famed New Orleans recording company Cash Money Records.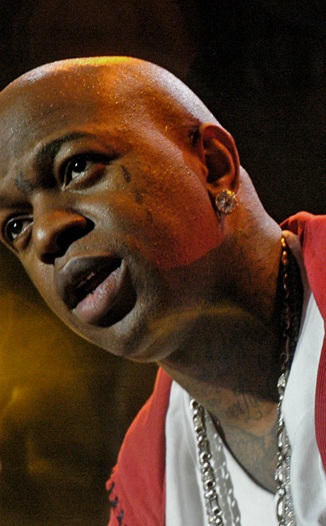 Bryan "Baby" Williams, more widely known by the stage name Birdman, is a Grammy-nominated rapper and record-label executive from New Orleans. Co-founder of the famed New Orleans recording company Cash Money Records, today Williams remains the label's CEO and serves as a driving force behind its multimillion-dollar, chart-topping imprint, Young Money Entertainment. 
Williams was born on February 15, 1969, in New Orleans's Third Ward. For nearly three decades his father owned and operated a bar called Gladys's near the Magnolia Housing Project where the family lived. Williams gravitated toward music early on, though his aspirations as a businessman and entrepreneur would soon overshadow his musical output. Williams began his rap career under the name B-32 (Baby with the 32 Golds). In 1991 Williams cofounded Cash Money Records with his brother, Ronald "Suga Slim" Williams (born 1967). Williams released his only independent album, I Need a Bag of Dope, in 1993. 
In the early days of Cash Money, a number of local talents were signed to the label, including Kilo-G, Pimp Daddy, and U.N.L.V. Around this time Williams reconnected with a local DJ-producer, Byron "Mannie Fresh" Thomas, who had recently returned to New Orleans from California. Thomas would soon become Cash Money's sole in-house producer, shaping nearly all of Cash Money's output from the early 1990s until 2005. As the label grew, the Williams brothers replaced their early roster of artists with newer, younger ones, including an eleven-year-old Lil Wayne, who would go on to share a close relationship with Williams throughout his career. They released an album titled Like Father, Like Son in 2006. 
In 1997 Williams joined Thomas, who was also a rapper, to form the duo Big Tymers. They debuted in 1998 with the album How Ya Luv That, followed by the classic southern rap albums I Got That Work (2000) and Hood Rich (2002), the latter of which earned Williams a Grammy nomination for the track "Still Fly." 
In 1998 the Williams brothers signed a distribution deal with Universal Records worth over $30 million, which, among other things, allowed them to retain control of their master recordings, a major coup in the history of rap music. Cash Money Records subsequently grew by leaps and bounds with a succession of hits produced by Thomas that included Juvenile's "Ha" (1998) and "Back That Thang Up" (1999), along with B.G.'s "Bling Bling" (1999). 
In 2003 Williams renewed the label's deal with Universal, this time for $100 million. He officially changed his stage name to Birdman in 2004, and remains recognized throughout the music industry as an adept and exceedingly wealthy record label executive. In 2014 Forbes magazine estimated Williams's net worth in excess of $160 million. In addition to financial success, he is also known in the recording industry for his strong-arm techniques and dubious business practices. During the early 2000s Juvenile, B.G., and Turk all left the Cash Money label citing financial improprieties, followed by Thomas himself in 2005. Juvenile returned to Cash Money with a new contract in 2014. 
Williams left New Orleans after Hurricane Katrina in 2005, which destroyed a number of his properties and caused extensive damage to his multimillion-dollar estate in the gated community of Eastover. He currently resides in Miami, Florida, where Cash Money Records relocated in 2005 after the storm.