Winter 2017
Lost Highway
Jayne Mansfield's last days in Louisiana.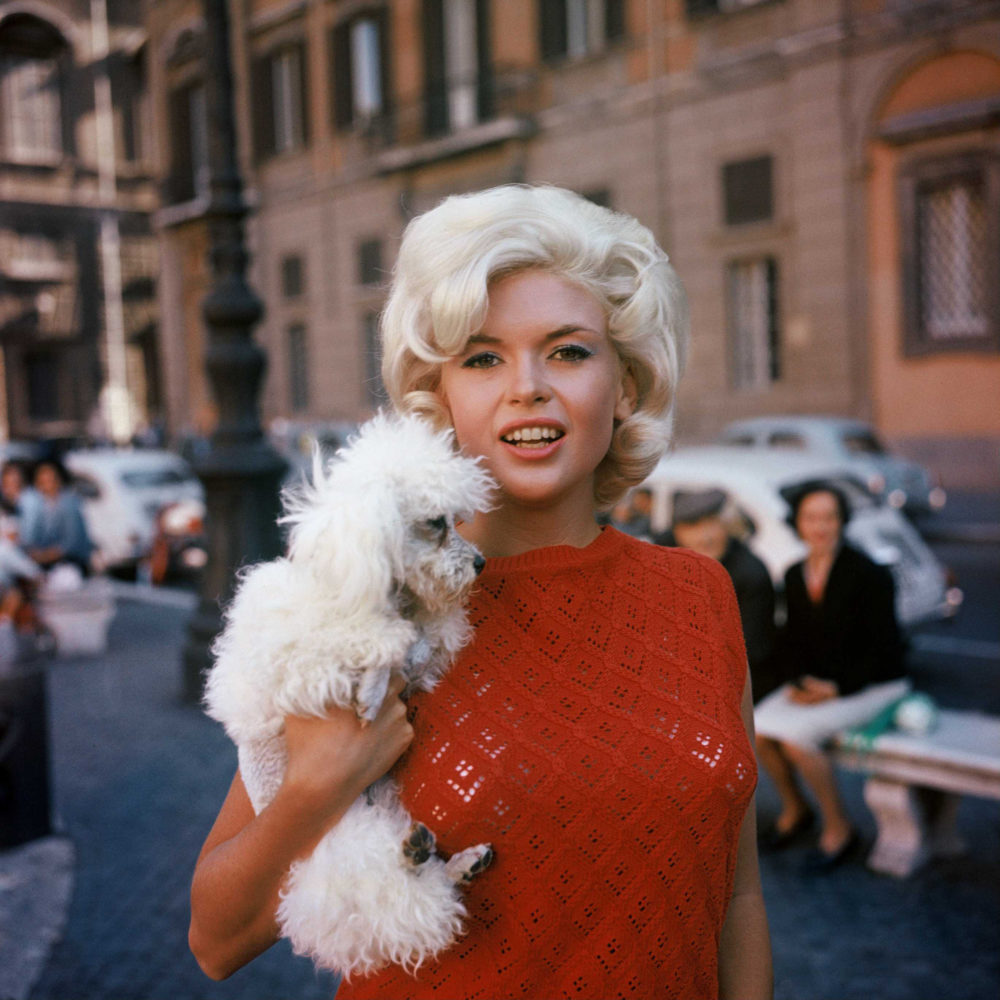 In March 1967, Jayne Mansfield flew to the British Isles for a cabaret tour. Met by a reception in London fit for a queen, she cried.

"It had been a long time since Jayne Mansfield received the star treatment," Raymond Strait, her press secretary for a decade, wrote in The Tragic Secret Life of Jayne Mansfield.

Mansfield's compensation for her eight-week tour of northern England included a $56,000 fee, a chauffeured Rolls-Royce and fringe benefits. Despite being profitable work, Strait characterized the tour as "the end of the line—the coal yards, the docks, wherever there was audience." The locals in English provinces and villages, however, were thrilled to have a real-life Hollywood sex symbol, faded or not, in their midst. "Jayne Mansfield has vamped and crooned her way through England, from working men's clubs in Yorkshire to the elegant Variety Club in Batley," one British journalist reported. "She must have tweaked, stroked and kissed a thousand men in the northern provinces."

But the fascination swarming crowds in England and Ireland had for the famously curvaceous American sex symbol didn't always translate to the press. "Her reception so far hasn't exactly been overwhelming," said a glib BBC-TV newsman. "The critics, who for years have been writing show-biz jokes about her pneumatic superstructure, now suggest that the physical emphasis in entertainment has moved elsewhere."

On camera, Mansfield answered the BBC's questions coyly from behind a curtain, with only her head visible, because, the actress explained, she was changing.

"Are you tired of being a sex symbol?" the newsman asked in polite but pointed fashion.

"No, I'm not tired," she replied. "I just want to enlarge my assets."

"How much longer do you think you can be a sex symbol?"

"Forever, darling."

Following the example of her rival, Marilyn Monroe, Mansfield became an eternal sex symbol by dying young. The end came in a horrific 1967 car crash on US Route 90 between Slidell and New Orleans. Death at thirty-four enshrined Mansfield as a platinum-blonde sex goddess.
A star is born
Jayne Mansfield's swift ascent to movie stardom began in 1956 with her show-stopping entrance in The Girl Can't Help It. Her co-star, Tom Ewell—who'd co-starred with Marilyn Monroe a year earlier in The Seven Year Itch—opens a door to reveal Mansfield standing there, regally statuesque and spectacularly endowed. In another scene, she sashays down a city street. A one-woman parade, she leaves the paperboy, the milkman, and the iceman paralyzed.
The end came in a horrific 1967 car crash on US Route 90 between Slidell and New Orleans.
Mansfield's big break came fourteen months before The Girl Can't Help It. Cast in the Broadway comedy Will Success Spoil Rock Hunter?, she knocked New York out. Six months into the show's run, Life magazine profiled the actress in the cover story "Broadway's Smartest Dumb Blonde." The story noted one of her most endearing traits. Unlike other stars, Mansfield went out of her way for fans: "No teenager ever exhibited so much tenacity at seeking autographs as she does at signing them. She will stand in wind, rain or snow until her last admirer is satisfied."
Mansfield was born Vera Jayne Palmer in 1933 in the Philadelphia suburb of Bryn Mawr. A heart attack killed her father, Herbert, at thirty-three. It happened while he was driving the family car with three-year-old Jayne and her mother, Vera, beside him.
In 1939, Mansfield's mother remarried and the family moved to Dallas. Growing up, Mansfield sang songs performed by her idol, Shirley Temple, and studied ballet, violin, and piano. At six, she watched a movie for the first time. "I came home and imitated the stars," she later told gossip columnist May Mann. "I knew I was going to be a movie star someday."
In 1954, the aspiring actress moved from Dallas to Los Angeles with her first husband, Paul Mansfield, and their three-year-old daughter, Jayne Marie. Although she'd been a serious drama student at the Dallas Institute of the Performing Arts, Southern Methodist University, and the University of California, Los Angeles, Mansfield knew an hourglass figure was her most marketable asset.
Signed as a contract player with Warner Bros. Pictures in 1955, Mansfield, twenty-one, played mostly small roles. She was on loan from Warner Bros. filming an independently produced crime drama, The Burglar, when the studio dropped her. Not missing a beat, Mansfield's agent, Bill Shiffrin, insisted she audition for the role of Rita Marlowe in the original Broadway production of Will Success Spoil Rock Hunter? Playwright George Axelrod based Marlowe, the satirical comedy's movie-queen character, on Marilyn Monroe. Serendipitously, Shiffrin signed on as Mansfield's agent because he believed Hollywood needed another blonde bombshell.
Will Success Spoil Rock Hunter? opened in October 1955. The hit play made Mansfield a Broadway star, but Hollywood remained her ultimate goal. In 1956, she signed a seven-year contact with 20th Century Fox. The studio quickly cast her as the mobster's girlfriend in The Girl Can't Help It. Filmed in Technicolor and screened in Cinemascope, the musical comedy features performances by 1950s singing stars Fats Domino, Little Richard, Gene Vincent, Eddie Cochran, Julie London, and the Platters. Released in December 1956, it's the glossiest rock-and-roll movie of the era. Mansfield followed The Girl Can't Help It with another hit, the film adaptation of Will Success Spoil Rock Hunter?
Two months before Will Success Spoil Rock Hunter? opened, Mansfield's lifelong quest for publicity flared at a welcome-to-Hollywood party for Sophia Loren. Walking directly to the Italian beauty's table at Romanoff's in Beverly Hills, Mansfield flaunted her bountiful breasts in a bold low-cut dress. The exhibitionism terrified Loren. Years later, Loren revealed what she was thinking during the side-eye glance she's seen giving Mansfield in a famous photo of the incident. "I'm so frightened that everything in her dress is going to blow—BOOM!—and spill all over the table."
Mansfield's all-access brand of celebrity annoyed 20th Century Fox. In January 1958, she aggravated the studio further by marrying former Mr. Universe Mickey Hargitay and becoming pregnant. Peeved studio execs retaliated by loaning its nonconformist star to non-Fox productions. Fox collected $200,000 fees from those productions, but paid Mansfield only her regular $1,500 per week salary. Not an equitable arrangement for one of the studio's stars. But as her film career entered its steep decline, the resourceful Mansfield transitioned to nightclub performances. She earned as much as $35,000 a week in Las Vegas.
A date with the devil
By 1967, Jayne Mansfield was a decade past her days as the toast of Hollywood and Broadway. Although cabaret tours in the United States and Europe provided income for her and the five children she'd had with three husbands, this was not a happy time. Mansfield drank heavily, consumed diet pills, and dropped LSD. In 1966, she'd began an abusive relationship with Sam Brody, the married lawyer handling her divorce from husband number three, film director Matt Cimber.
Mansfield's already destructive affair with Brody took a devilish turn when the attorney inspired the wrath of Anton LaVey, founder of the Church of Satan. During a visit Mansfield and Brody made to the Black House, LaVey's San Francisco home, Brody flippantly lit a forbidden candle in LaVey's altar room. The infuriated LaVey told Mansfield that Brody's irreverence had summoned a curse from Satan that would kill the lawyer in a car crash within a year. "Anyone with him will be killed," LaVey warned Mansfield. "Get rid of him at once!"
The last show
In June 1967, following her return from Europe, Mansfield began a twelve-day engagement at Gus Stevens' Seafood Restaurant and Buccaneer Lounge, a supper club in Biloxi, Mississippi. Five days into the run, on June 28, she performed two half-hour shows for full houses, "singing in the soft, seductive voice which was as much a part of her personality as her plunging neckline," Cosman Eisendrath reported in The Times-Picayune. As usual, the act included forays into the audience to sit on men's knees. After the show, Eisendrath reported, "the people had not only spent a pleasant 30 minutes, but felt they had personally met someone who was not only internationally famous but a real person."
Mansfield was booked the next day for an appearance on WDSU-TV's Midday show in New Orleans. Tony Picillo, manager at Gus Stevens', planned to drive the actress and her party overnight to the Roosevelt Hotel in New Orleans. Picillo stayed in Mississippi instead, to arrange appearances for Mansfield at the Seabees base in Gulfport. Ronnie Harrison, a sleep-deprived twenty-year-old employee at the club who was engaged to Stevens' daughter, took Picillo's place behind the wheel of the 1966 Buick Electra that Stevens provided for the hundred-mile drive.
Road to nowhere
After the night's final show, Harrison, Brody, Mansfield, and the actress's three children with Mickey Hargitay—Mickey Jr., eight, Zoltan, six, and future TV star Mariska, three—left for New Orleans. The passengers also included three of Mansfield's chihuahuas.
On the way, Mansfield called Hargitay from a gas station phonebooth. Hargitay told her he was flying to New Orleans later that day "to see the children and be together." During the call, Hargitay overheard the jealous Brody through the phone line.
The entourage also stopped at the twenty-four-hour White Kitchen restaurant, just across the Mississippi line in Louisiana's St. Tammany Parish. Returning to US 90, the Buick drove through forests and marshland on the misty, winding highway.
At approximately 2:25 a.m., a tractor-trailer truck traveling west on US 90 between Slidell and New Orleans slowed from fifty to thirty-five miles per hour. The driver dropped his speed because he saw the flashing red light of a mosquito-fogging truck approaching US 90 from the left. The Buick carrying the Mansfield party, traveling at a reported eighty miles per hour, crashed beneath the tractor-trailer's rear end. The collision killed Mansfield, Brody, and Harrison, all seated in front, instantly.
The truck's driver, Richard H. Rambo of Pensacola, Florida, stopped to see what hit him. Fearing the crushed Buick would catch fire, he pulled Mansfield's body from the car. The three children survived the crash with injuries, as did two chihuahuas. Fellow travelers on US 90 stopped to help Rambo remove the children from the wreckage. When Zoltan, not seeing his sister, Mariska, called out for her, the rescuers returned to the mangled Buick and found her lodged beneath a seat.
Journalists who'd seen a blond wig on the dashboard erroneously reported that the impact decapitated Mansfield. "They thought it cut her head off, but it didn't," James Roberts of the Bultman Funeral said later. "I embalmed her, so I know she wasn't." Orleans Parish coroner Dr. Nicholas J. Chetta cited crushed skulls as the cause of death for the vehicle's three adult passengers.
Aftershocks
Later that day in New Orleans, Hargitay spoke to reporters in the Ochsner Foundation Hospital library. "Little Mickey asked me what happened to mother," he said in a breaking voice. "I told him she had a date with God, that she will be with God from now on." A reporter asked if Jayne Mansfield, the Hollywood sex symbol, and Jayne, the person, were the same. "She was a remarkable woman and a great mother," Hargitay said. "I am so sorry nobody knows the real Jaynie."
Mansfield's third husband, Matt Cimber, told reporters that she'd want a grand Hollywood funeral. Hargitay and Mansfield's mother disagreed. They won the custody fight for the body and arranged for burial in Pennsylvania. Two weeks after he met Mansfield, Hargitay said later, they visited the cemetery where her father was interred. "Jayne said, 'I'm not going to have a long life. I want to be buried right here.'"
Hargitay and Mansfield's mother, Vera Peers, didn't get the private farewell they wanted. On July 3 in Pen Argyl, nearly one thousand people gathered in front of the Pullis Funeral Home. A few miles away, a thousand spectators created a carnival scene at Fairview Cemetery. "Adults and children, many wear bathing suits and shorts, sat on curbstones or their porches," the Associated Press reported. "Many went to the cemetery hours before the 2 p.m. service, and had a picnic lunch." When the sixteen-car funeral procession arrived, people broke through police lines, sprinting over graves to photograph the casket. "Why couldn't the people have left us to weep in peace?" Hargitay lamented.
Jayne Marie, sixteen, was the only one of the actress's children to attend. At the gravesite, she and Hargitay each plucked a rose from the blanket of pink roses on the coffin. Hargitay dropped a note and a piece of jewelry into the grave. Tears filled their eyes as they walked to their limousine. Mansfield's mother sat by the graveside a few moments more, grasping her purse, twisting her handkerchief.
The dozens of floral wreaths sent to the funeral included one from Bob Hope. Mansfield had appeared with the comedian during his USO tours and TV specials. "A sex symbol who absorbed publicity like a sponge?" Hope told May Mann later. "Yes, but there was an underlying sweetness and femininity about Jayne." Mansfield and Marilyn Monroe, Hope said, "had sympathetic personalities. This was the main reason for their popularity. The public sensed their softness and vulnerability."
The night before Mansfield left for Biloxi in 1967, Mann visited her at the Pink Palace, the actress's home on Sunset Boulevard. "There isn't anyone—no matter who or what they have done to me—that I don't love," Mansfield said.
—
John Wirt writes about music, film and other arts and entertainment topics. He's also the author of Huey 'Piano' Smith and the Rocking Pneumonia Blues.