Bill Matthews
Bill Matthews was a New Orleans traditional jazz and brass band trombone player.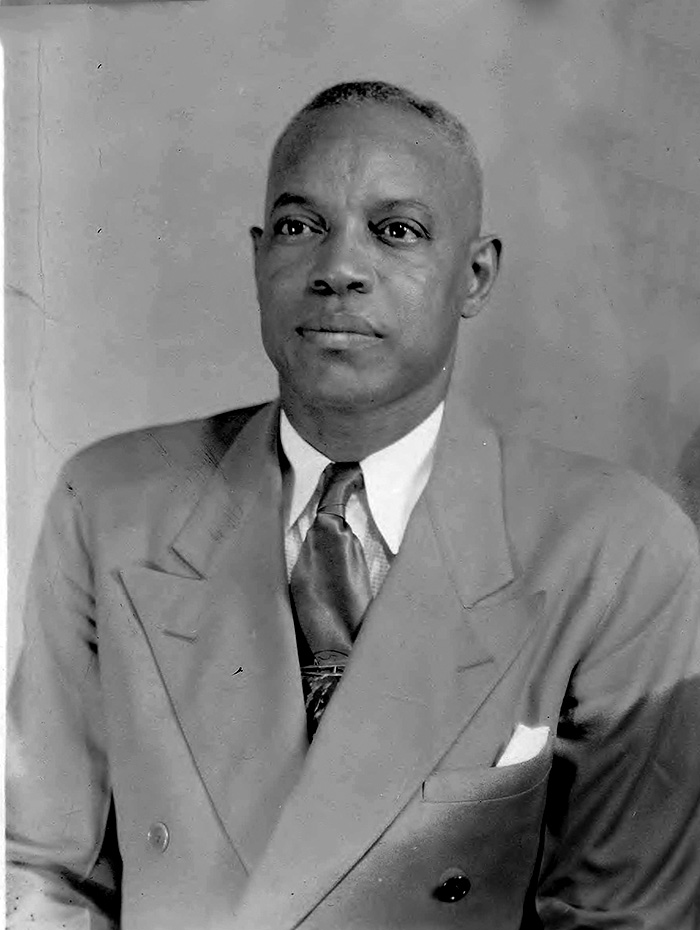 Bill Matthews was a New Orleans traditional jazz and brass band trombone player. An original member of Papa Celestin's Original Tuxedo Band in the 1920s, Matthews had gotten his start with the Excelsior Brass Band. During his long career, he went on to perform with everyone from Buddy Petit and John Robichaux to King Oliver and A. J. Piron. Matthews performed with Jelly Roll Morton in the 1920s and was a leading player at Preservation Hall upon its opening in 1961.
Matthews was born on May 9, 1899, into a musical family in the Algiers section of New Orleans. His brothers included Nathaniel "Bebe" Matthews and Ramos "Brown Happy" Matthews, both of whom later became notable jazz and brass band drummers. Bill also started on drums, and though he would switch to trombone in the 1920s, his early musicianship was largely focused on percussion. Matthews first began performing publicly—while still in his teens—with the Excelsior Brass Band. His first job as a snare drummer with the George McCullum band soon followed, and between 1915 and 1920 he would work with a host of New Orleans jazz greats, including Buddy Petit, Jack Carey, Kid Rena, Sam Morgan, and the Onward Brass Band (in which King Oliver was a member), among others.
In 1921 Matthews embarked on a vaudeville tour with Mack's Merrymakers, followed by a stint playing with Charlie Creath in St. Louis, Missouri. The following year he took up the trombone, getting lessons from Vic Gaspard. As a trombonist, Matthews would soon play with Nat Towle's Orchestra and Jelly Roll Morton in the mid-1920s. After returning to New Orleans, Matthews took a number of riverboat gigs; in 1927 he became a regular member of Papa Celestin's band. This gig led to his first recording with Papa Celestin, which would be one of many recording sessions he had with the legendary musician throughout his life. When Celestin gave up his bandleader position, Matthews formed his own group and played as the band's leader for the next decade. Often playing under the name Bill Matthews and the Sunday Sinners, the group usually included Albert Burbank (clarinet), Wallace Davenport (trumpet), George Williams (drums), Richard McLean (bass), Octave Crosby (piano), and Matthews himself on trombone.
During his lifetime, Matthews made recordings with Celestin, Alphone Picou, George Lewis, Alcide Pavageau, Lawrence Marrero, and others. But it is the recordings he made with Celestin that would prove to be his most classic work. Celestin's Original Tuxedo Jazz Orchestra off the British VJM label includes recordings made from 1926 to 1928, featuring Matthews as a significant sideman. Celestin's 1950s Radio Broadcasts album off Arhoolie Records includes radio broadcast performances recorded in 1950 and 1951, and showcases Matthews prominently on trombone. The band's standout renditions of the standards "Eh, La Bas," "Lil' Liza Jane," and "Dippermouth Blues" have become classics. Matthews was one of Preservation Hall's early leading players upon its opening in 1961.
Matthews died on June 3, 1964.