Magazine
Francophone Louisiana
Like most cultural aspects of the state, Francophone Louisiana is linguistically diverse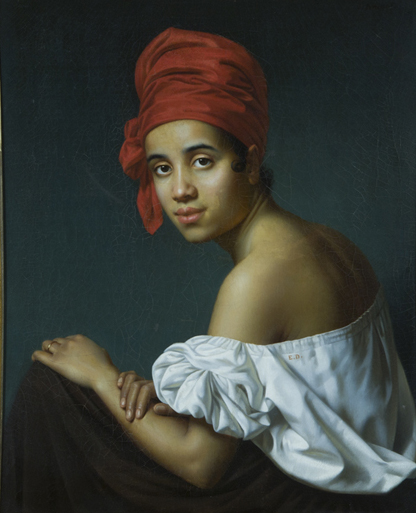 Since the 1960s, Louisiana has experienced an explosive cultural renaissance, driven almost entirely by efforts to preserve and promote the usage of Louisiana French.

Wait a second, you mean, French is still spoken in Louisiana? Cajun French, right? No, Louisiana French. What's that? Well, if one had to believe the innumerable magazine articles, tourist guides, and official (and non-official) websites, the history of Francophone (French-speaking) Louisiana began with the deportation of the Acadians by the British from their homeland in Nova Scotia around 1753. Some of those cast out of Canada's Atlantic seaboard provinces sought refuge in Louisiana, whose descendants are known today as Cajuns. But the reality of French as spoken in Louisiana far predates this tragic diaspora.

Founded in 1699 by French explorers Iberville and Bienville, the colony of Louisiana encompassed all lands from the mouth of the Mississippi River to the border of "New France" as French Canada was called. An immense territory of untamed wilderness, population centers were primarily grouped in the extreme south where the Mississippi River empties into the Gulf of Mexico. Other outpost settlements along river routes to the north included Little Rock, Arkansas, and the cities of Ste. Genevieve and St. Louis in Missouri.

The colonial population experienced long, arduous years during the embryonic years of the Louisiana Territory. From civil strife over land, politics and resources with American Indians, to crippling pandemics, floods, hurricanes, and tension with the adversarial and encroaching British colonizers, Louisiana, in effect, became a place to avoid. Despite these uncertainties, a multitude of Francophone ethnic groups were lured to this harsh but potentially profitable land, most notably to pursue agriculture. When the territory was transferred to Spanish rule (1763-1800), the new government outpaced the French at offering sizeable land grants, tax breaks and commissions to those willing to develop land west and south of New Orleans and along the Mississippi River.

One of the primary goals of the Spaniards was to hispanicize the population. They did manage to establish a handful of permanent Spanish-speaking settlements: Malagueños founded New Iberia, and two waves of Canary Islanders settled in Ascension, Plaquemines and St. Bernard parishes. Nevertheless, the Spaniards were most successful at expanding the colonial population with Francophones from Québec, Switzerland, Wallonia (Belgium), the Caribbean, Senegambia and from the French provinces of Alsace, Lorraine, Aquitaine, Normandy, Picardy, Savoie and Brittany. Many arrived against their free will as indentured servants and as slaves. Within 70 years — a mere three to four generations — the colony became home to a melting pot of Francophone cultures, each speaking their particular varieties of what we call today the French language. Collectively, these Francophones became known as Creoles.

Between 1764 and 1788, 3,000 Acadian refugees knocked at the doors of the Spanish government in New Orleans, pleading for asylum. Knowing that the success of the colony depended unequivocally on the development of land to the south and west of New Orleans, and that the Acadians were expert planters and levee engineers, resettlement was granted. The Acadians were sent to the bayous, swamps and marshlands of the southern region, where they became neighbors of Creoles who had been well established in those parts for several decades.

Evidence in extant records as well as in oral tradition in South Louisiana suggest that the Acadians were not wholeheartedly welcomed by the military districts of colonial South Louisiana. Numerous transactions in civil records point toward multiple disputes over property between Acadians, Creoles and Native Americans. However, the cultural knowledge that Acadians, Creoles and American Indians shared and borrowed from one another were crucial in the survival and development of the colony.

This intermingling between Acadians, Creoles, Native Americans, African and Afro-Caribbean slaves, Spaniards, British, and waves of subsequent immigration by Irish, Germans, and Italians, among others, comprised the basis for a new hybrid subculture in South Louisiana. As a result of the Cajunization movement of the 1970s and '80s, this complex, broader culture has been incorrectly placed under the singular classification of Cajun culture.
Americanization
Between 1920 and 1960, South Louisiana experienced exponential economic growth with the discovery of petroleum and natural gas reserves. Railways completed in the 1920s finally made Southwest Louisiana accessible to the rest of the nation. The post-World War I era offered many South Louisianians new employment outside of its almost exclusively agricultural-based culture, but an unfortunate side effect of that economic boom was a full-fledged "cultural cleansing" of the unique region. In efforts to overcome communication barriers and to fully Americanize South Louisiana, laws were passed that mandated English-only public schools. English-only laws and mandatory public schooling gradually improved communication among speakers of English and speakers of various dialects of Louisiana French, but the practice also resulted in cultural erosion and blurred distinctions among ethnicities.
Recently arrived Anglo-Americans referred to all poor French- and Creole-speaking Louisianians as Cajuns (a plausible origin for the famous South Louisiana expression "poor Cajun"). Between 1920 and 1960, usage of French or Creole was forbidden in virtually all aspects of life in South Louisiana. Reports from school children during this period expose physical, emotional and verbal abuse for the use of their ancestral language. Often students violating the language restriction were required to write "I will not speak French on the school grounds" one hundred times. Speaking French became synonymous to being uneducated and backwards. The English-only statutes and climate were so effective that native speakers of French and Creole became embarrassed to speak in public and at home.
Revival of Cultural Pride

By the late 1960s, this oppressive political and cultural climate took a 360-degree turn towards ethnic inclusiveness with the apex of the African American civil rights movement. Segregation in American schools was outlawed in 1958, and throughout the ensuing decade all public institutions and sectors of American society were legally forced to integrate. Discrimination in the U.S. was increasingly tested and tried among waves of minorities, from Hispanics to Asian Americans and American Indians. Louisianians of French-speaking heritage followed suit in a less litigious way.
In 1968, in reaction to four decades of the rapid decline of the use of French in the state, the Louisiana State Legislature created a state-owned and operated agency named the Council for the Development of French in Louisiana (CODOFIL). Louisiana Governor John J. McKeithen appointed a Lafayette native and self-identified Cajun, James "Jimmy" Domengeaux, as president. The agency was charged with doing "any and all things necessary to accomplish the development, utilization, and preservation of the French language as found in the State of Louisiana for the cultural, economic, and touristic benefit of the State."
Particular interest should be paid to what is described as French language in Louisiana in the 1960s. Up until recently, Louisiana Creole was considered a variant, or dialect, of Louisiana French. It was not until the 1980s, through research largely spearheaded linguist Albert Valdman at the University of Indiana at Bloomington, that fundamental linguistic differences and similarities between French and Creole were fully examined. The result was that the two are merely lexically related, but grammatically entirely different, and thus are two distinct languages. Domengeaux, meanwhile, had no knowledge of such differences, and because the Cajun dialect was spoken by people of all appearances in South Louisiana, he busied himself transforming the local education system to offer increased or complete instruction in French. For his movement to work, physical boundaries had to be established, which led to the official state adoption of the name "Acadiana" (from Acadia and Louisiana) to describe the twenty-two parish region in the southern half of the state where Louisiana's Gallic and Creole cultures were most prominent. Either Domengeaux assumed that all inhabitants of the region descended from Acadians, like himself on his mother's side (the Mouton family), or he blatantly ignored other francophone ancestries altogether. Domengeaux labeled all of the region's inhabitants Cajuns and the French they spoke became universally known as Cajun French.
After forty years of cultural suppression, by the 1960s most Louisianians had no desire to speak French (or Creole), and therefore had no interest in participating in a linguistic renaissance. Garnering support for the movement proved a daunting task. Domengeaux turned to linguistic assistance efforts from the French, Belgians and Canadians. Initially largely indifferent to the language revival, residents of Acadiana began to express resentment with the importation of foreign French speakers to teach in Louisiana's then new French-language public school curricula.
While he dealt with beefing up the presence of French language in Louisiana, the Louisiana government skillfully devised a plan to commodify "Cajun." The joie de vivre, cuisine and landscape of South Louisiana were the catch that the state needed to lure visitors to the state. Cultural and eco-tourism in South Louisiana was born. In 1974 the Louisiana legislature, by way of House Concurrent Resolution 143, officially adopted a flag that Lafayette professor Thomas J. Arceneaux had designed in 1965. With an official flag, official region and official agency protecting the language and customs, "Cajun" became a cultural and economic powerhouse. The post-segregation era became a turning point in American history where the hyphenated American identity took reins and when being culturally distinct was a source of pride, yet the commercial "Cajunization" of South Louisiana was not always flattering. The "backwardness" of nasal French speaking, life in the swamps and marshlands along the Gulf of Mexico, the notion of endless festivities and the "sin and debauchery" of New Orleans reduced South Louisiana's multifaceted cultures to a stereotypical product. The marketing of all things "Cajun" boomed in the 1980s, at local, national and international levels. Restaurants serving South Louisiana cuisine flourished, tourism dollars increased, and the newly designed Cajun flag draped the windows of many businesses across the southern swath of the state.
Slowly, pride in being Cajun was restored. Simultaneously, another movement began to arise as a result of the increased exposure of Cajuns, a trend that seemingly excluded a certain segment of the Francophone population. Cajuns were classified as whites, and almost organically, Cajun as a cultural identity became racialized and synonymous with being a Caucasian of French-Acadian descent. This was solidified in the entry excerpts of the Dictionary of the Cajun Language (1984), arranged by the late Rev. Jules O. Daigle, wherein he consistently references "Negro French" and "Cajun French" as being separate people. Louisiana Creoles who were legally "of color" took issue in the Lafayette region when the University of Southwest Louisiana, now the University of Louisiana Lafayette, officially named its mascot the "Ragin' Cajun." A partial result of that outcry was the creation of C.R.E.O.L.E., Inc. (now defunct), a group whose mission was virtually the same as that of CODOFIL. The main difference in the mission of the two organizations lay in language preservation. C.R.E.O.L.E., Inc. placed emphasis on cultural preservation and never launched any language preservation projects of its own.
In 1987, Southwest Louisiana native Pete Bergeron designed a flag he called the Louisiana Creole flag, which was officially adopted by C.R.E.O.L.E., Inc. as the flag of Louisiana Creoles. In the 1990s, as CODOFIL's efforts to preserve the use of French expanded, more Louisiana Creole organizations were born, namely the Louisiana Creole Heritage Center (LCHC) at Northwestern State University in Natchitoches. Like its predecessors, LCHC emphasized cultural exposure. Initially, language was completely absent in its mission. Today, all ten employees of the LCHC are monolingual speakers of English and are all residents of Natchitoches Parish and descendants of the now famous Creoles Claude Thomas Métoyer and Marie-Thérèse dite Coin-Coin. Only in 2008 did the center officially launch a movement to document Louisiana Creole (not Louisiana French), a now-endangered language.
With the 1982 debut of The Ends of the Earth: Plaquemines Parish, Louisiana, a film about Judge Leander Perez's iron-fisted political control of the parish that flanks the mouth of Mississippi River, another Louisiana Creole Francophone population came to the forefront. Plaquemines's Creoles, like their Creole homologues elsewhere in South Louisiana, descended from Canary Islanders, Cubans, Dominicans, Haitians, Spaniards, French, Portuguese, West Africans and often a mixture of all of those. In Plaquemines Parish, the guttural "r," common in many regions of Europe is employed in the language, whereas in Southwest Louisiana, it is only sporadically heard.
Between 2000 and 2008, academic studies in the area of linguistics have revealed many vernacular variants of French spoken in Louisiana. Through the revival of Cajun culture, the assumption has been that everyone speaks the same French (i.e. Cajun), but with slightly different accents. These academic studies illustrate further the complexity and richness of the francophone heritage of Louisiana.
For instance, in Lafourche and parts of Terrebonne parish, not only is there the guttural "r," as in Plaquemines, Orleans, and St. Tammany parishes (excluded from Acadiana), but there is also the aspirated "j" from Spanish used in Lafourche and Terrebonne parishes. In other words, the letter J (zh) from French is pronounced like the letter J in Spanish, or like the H in English. Lafourche and Terrebonne parishes were areas of settlement by soldiers of Napoleon Bonaparte and of those fleeing Bonaparte's wars. In addition to those settlers, there are members of the Houma, Tunica, Biloxi, Pascagoula, Bayougoula, Chitimacha, and Attakapa tribes — all bands of the Choctaw Family — that culturally and ancestrally mixed heavily with the French colonists since the beginning of the 18th century. Today, Houma Indians in Terrebonne and Lafourche parishes are considered Native Americans, but the language they speak is generally referred to as Cajun.
In addition to these linguistic particulars, Louisiana has become home to French-speaking victims of ethnic wars in Lebanon and Syria. There are Francophone teachers from five continents teaching French in Louisiana's French-language public school system. In December 2009, efforts to normalize all variations of French, previously "Cajunized," under the "Louisiana French" rubric, resulted in the landmark publication of the Dictionary of Louisiana French, "as spoken in Cajun, Creole and Native American communities." The dictionary encompasses the multitude of variations of French spoken across the state and offers insight into the evolution and history of the French language spoken in Louisiana.
All combined, Francophone Louisiana offers a culinary, cultural and linguistic gumbo that is too tasty to pass up. And it is indeed more than Cajun.
———
Christophe Landry is program director at the World Studies Institute of Louisiana and a native of New Iberia, La.