Summer 2021
Patsy Vidalia
A drag star shone in New Orleans's 1950s nightlife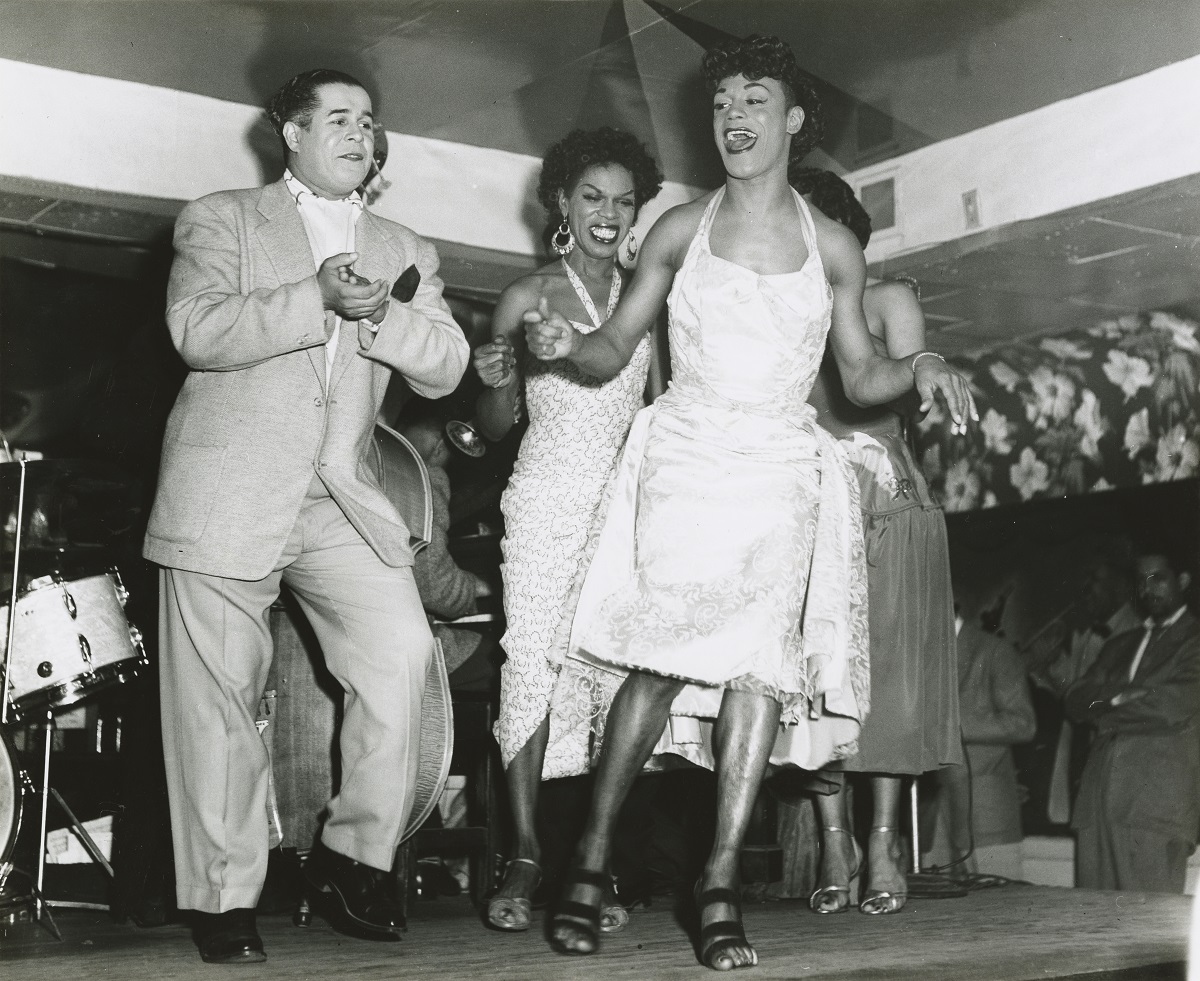 When 2021 rang in on the late Dick Clark's comfortingly venerable New Year's Rockin' Eve program, the broadcast from Jackson Square in New Orleans was helmed by Big Freedia, the bounce icon whose star was burnished in church choirs and uptown nightclubs over the past two decades. Despite a bill that features hot properties like Broadway's Billy Porter and rap hitmaker Megan Thee Stallion, who were among this year's headliners, the Rockin' Eve show is still pretty close to the opposite of cool, a simulacrum of an exclusive party with famous faces that can be accessed from any couch—even this pandemic-era New Year's, when nobody responsible would leave their couch anyway. But the very squareness of the show is part of what made it such a get for Big Freedia, who has been openly gay since emerging as a performer, and who is so intensely New Orleans as to greet the viewers at home "live from the French Quarters," with an S. The gig was one more leap toward announcing Freedia as a mainstreamed national face representing the city, as Lil Wayne, Fats Domino, and Louis Armstrong had before—and this time, the face of New Orleans culture, as presented to all those millions of folks ensconced on their American couches, is vividly queer.

Mainstream visibility for an openly queer performer feels like a contemporary triumph. But it's also a powerful link to local music history: the decades when the stage of the Dew Drop Inn, one of the most important Black entertainment venues in the country, was steered by the strong and well-manicured hand of Patsy Vidalia.

Opened just a block or so from the still under-construction Magnolia housing projects, the Dew Drop was a combination barbershop, restaurant, small hotel, and nightclub that in its time—from 1939 until the early '70s—hosted major touring acts like James Brown, Ray Charles, and Bobby "Blue" Bland and homegrown talent including Irma Thomas, James Booker, and Allen Toussaint. Particularly in the early days, like most spots on the Chitlin' Circuit, the booking still carried a whiff of vaudeville eclecticism; the headlining musicians might follow comics, shake dancers, trained poodles, magicians, or all of the above.

Patsy, who was born Irving Ale in Vacherie, Louisiana, in 1921, entered showbiz doing what was known as a "female impersonator" act, another ubiquitous variety attraction at clubs like the Dew Drop at the time. According to author Jeff Hannusch, whose 2001 The Soul of New Orleans is a rare local music text that dedicates specific time to Patsy, Dew Drop owner Frank Painia discovered the performer onstage at Club Desire in the Ninth Ward, working as part of a drag troupe called the Valdalia Sisters; he was so impressed by the show that he hired Patsy as emcee, a gig that included a room at the club. (Unlike Bobby Marchan, another performer who also served as a permanent host/ess in drag at the nearby Club Tiajuana and resided full-time at the Dew Drop, Patsy only used the room as a dressing area; he lived with his mother, Orelia, further uptown.)

Patsy, nicknamed "The Toast," excelled and electrified as host, dancing, singing, changing costumes, telling bawdy jokes, and organizing after-hours jam sessions at the Dew Drop. Each Halloween night, his over-the-top Gay Ball, with drag queens onstage and drag kings behind the bar, was one of the hottest tickets in town. He made one record for the Mercury label in 1953 under the name Pat Valdelar but didn't pursue a recording career any further. That could have been because all the wild elements of his stage show didn't translate as well to wax. For example, in various published and radio interviews over the years, more than one Dew Drop attendee recalled that during live performances of one of the songs he cut for Mercury, "Put Your Hand on Your Heart," Patsy elicited dependable hoots by putting a hand on something further south of his heart and directing the crowd to do the same. Or, as Cosimo Matassa suggested to Hannusch, perhaps Patsy saw the touring hustle that friends like Bobby Marchan had to put behind their careers, and chose instead to stay close to home, where he could provide consistent care for his aging mother.

Patsy Vidalia died at home in the late summer of 1982. The Times-Picayune obituary noted that the entertainer had retired in 1979. According to The Soul of New Orleans, he'd spent most of that decade performing on and off at other clubs after the declining Dew Drop phased out live entertainment, and volunteered at neighborhood playgrounds, too. He also emerged from retirement at least a couple of times before his death to participate in Jazz Fest's late-night "Dew Drop Revisited" concerts alongside other club alumni like Walter "Wolfman" Washington and Charles Neville.

The '70s nostalgia for New Orleans's golden age of rhythm and blues, which prompted invaluable oral histories with recording artists, producers, and engineers, had unfortunately overlooked that community's perennial hostess, which means almost none of Patsy's story exists as told by Patsy himself. A 1981 interview for Jason Berry and Jon Foose's Up from the Cradle of Jazz: New Orleans Music Since World War II only yielded one published quote, remembering the night Painia discovered Patsy at Club Desire; Foose told Hannusch that by time they spoke, Patsy was clearly in failing health. We don't know, for example, whether Patsy preferred male or female pronouns. Because most people who mention Patsy in interviews use "he" and "him" in reference to their old friend, we use those here as well.

Although Patsy's own voice is largely absent from our record, during the Dew Drop's lifetime, the nightclub was the center of New Orleans music—and Patsy was the beating heart of that club. His legacy lives on in the work and style of other wild peacocks of rock and roll like Little Richard (himself a onetime female impersonator, performing as Princess Lavonne) and Esquerita, and in the appreciative memories of artists and fans who did get their memories of that time committed to history—like Irma Thomas, who borrowed the signature song "Hip Shakin' Mama" from the star hostess, and Earl King, who swore, in Up from the Cradle of Jazz, that Patsy was the glue that held all that talent at the Dew Drop together and the spotlight that made it sparkle.

"In New Orleans, if you were any kind of musician or entertainer, you worked the Dew Drop," Tommy Ridgley explained to Hannusch in The Soul of New Orleans.

"When you got to the Dew Drop, you got Patsy."

A columnist since 2016, Alison Fensterstock has written for 64 Parishes about music, dogs, witches, hippies, and other things.